Nilu: The Ultimate Way to Connect with Your Favorite Creator
Nilu
client
Nilu is perfectly positioned to capitalize on this trend and help creators monetize their following. The high-performing celebrity-driven content is the core model
client
Nilu is perfectly positioned to capitalize on this trend and help creators monetize their following. The high-performing celebrity-driven content is the core model
about the project
Nilu - an online video platform that provides a unique and personal way for fans to connect with their favorite creators. Simply sign up now and start asking your favorite creators questions and receiving personalized video responses!

Creators can monetize their following by choosing to donate the money to charity or keep it for themselves
Services
Front end Development
Back end Development
Third-party Integration
Info
how it works
1

Ask a question to your favourite creator.

2

Pay. We make it simple.

3

Get a personal video response.

4

Share it.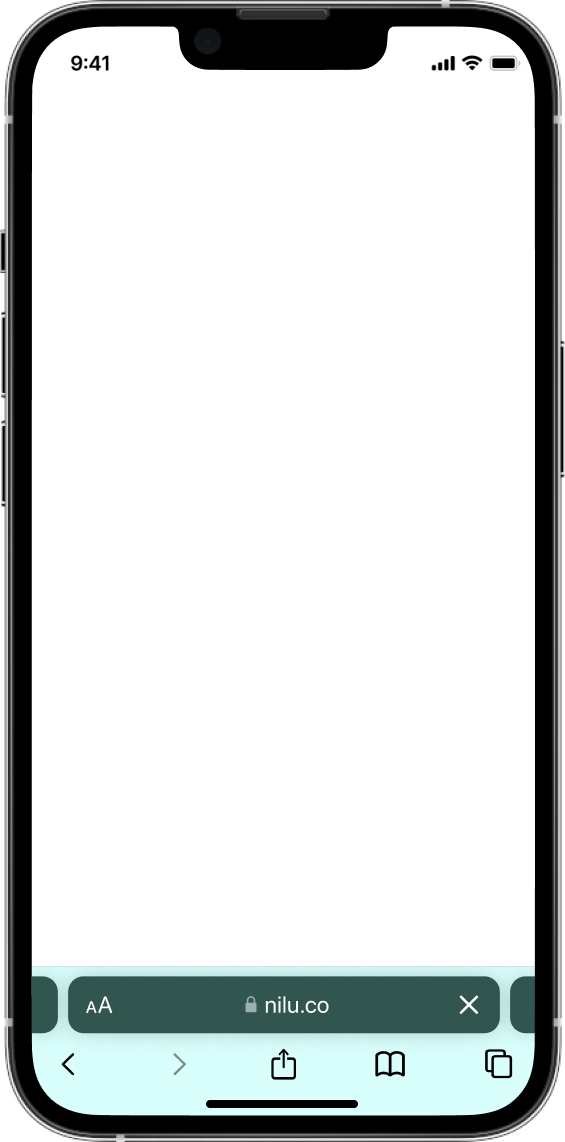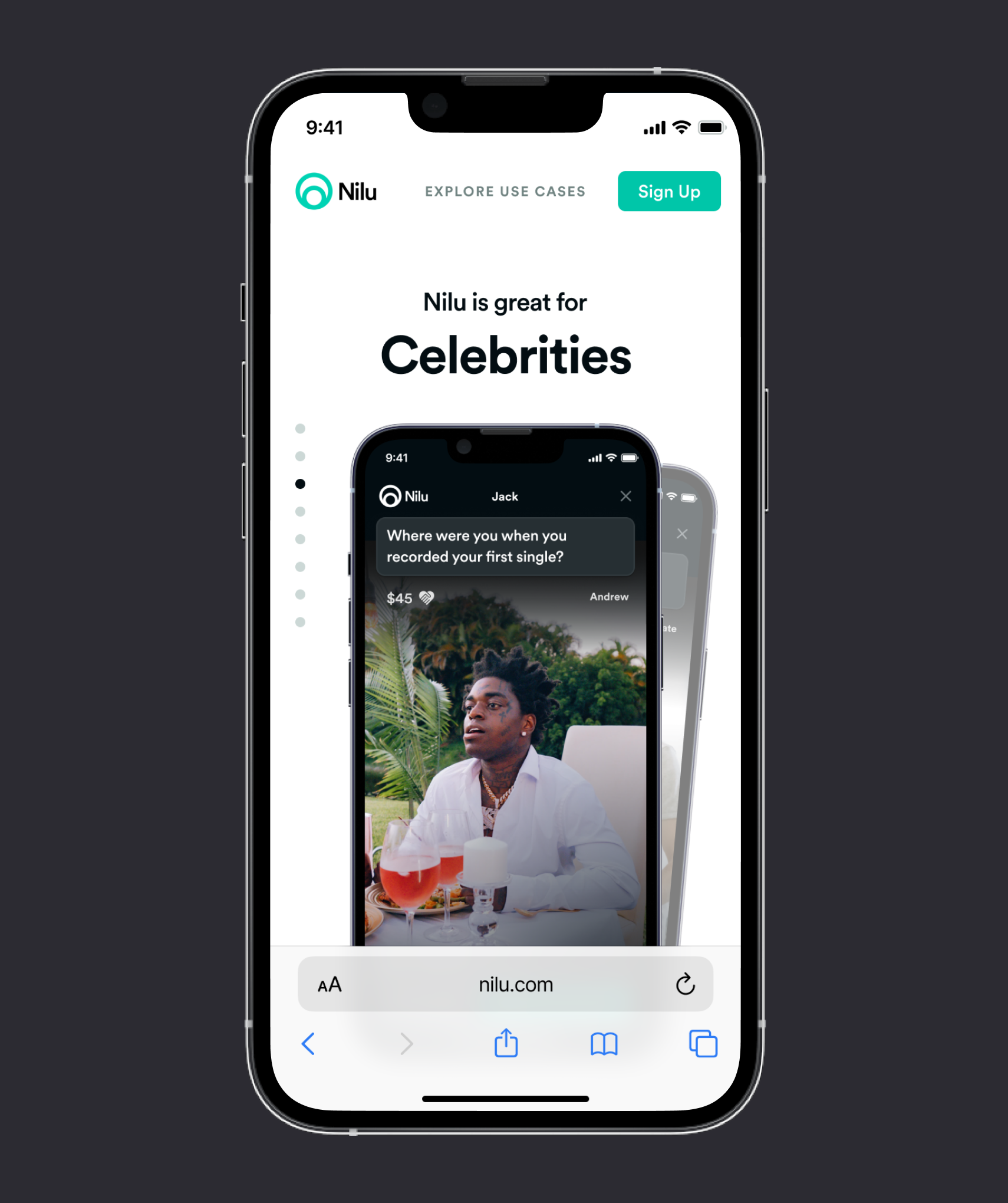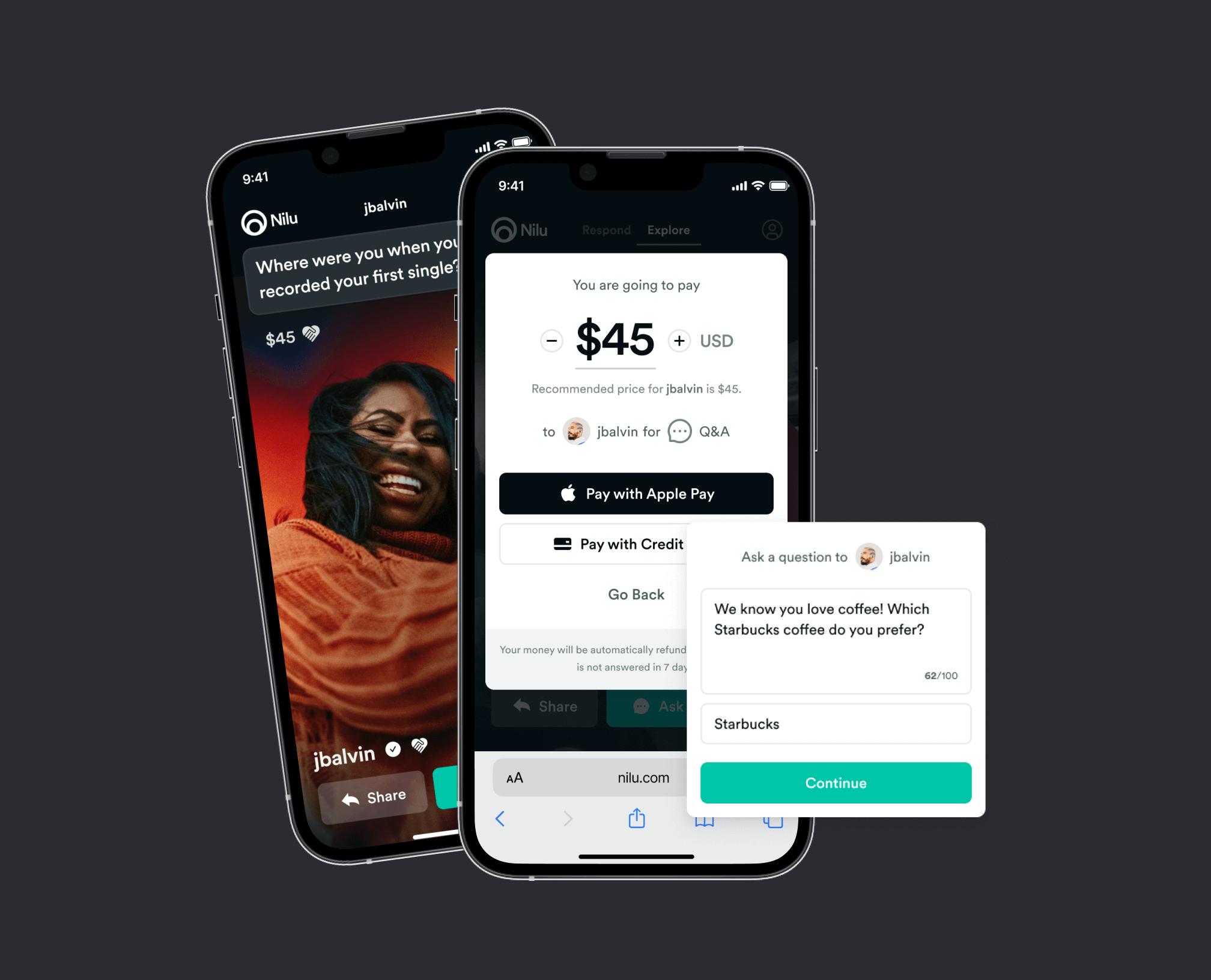 ROLE #1
client
Fans can ask their favorite creator's questions and receive personalized video responses.

The process is very simple: Include all the important details in your request form. After it's submitted, stars have up to 7 days to complete it. Increase the price for a faster, premium response. The video formats are really similar to TikTok which gives users the familiar pattern to interact.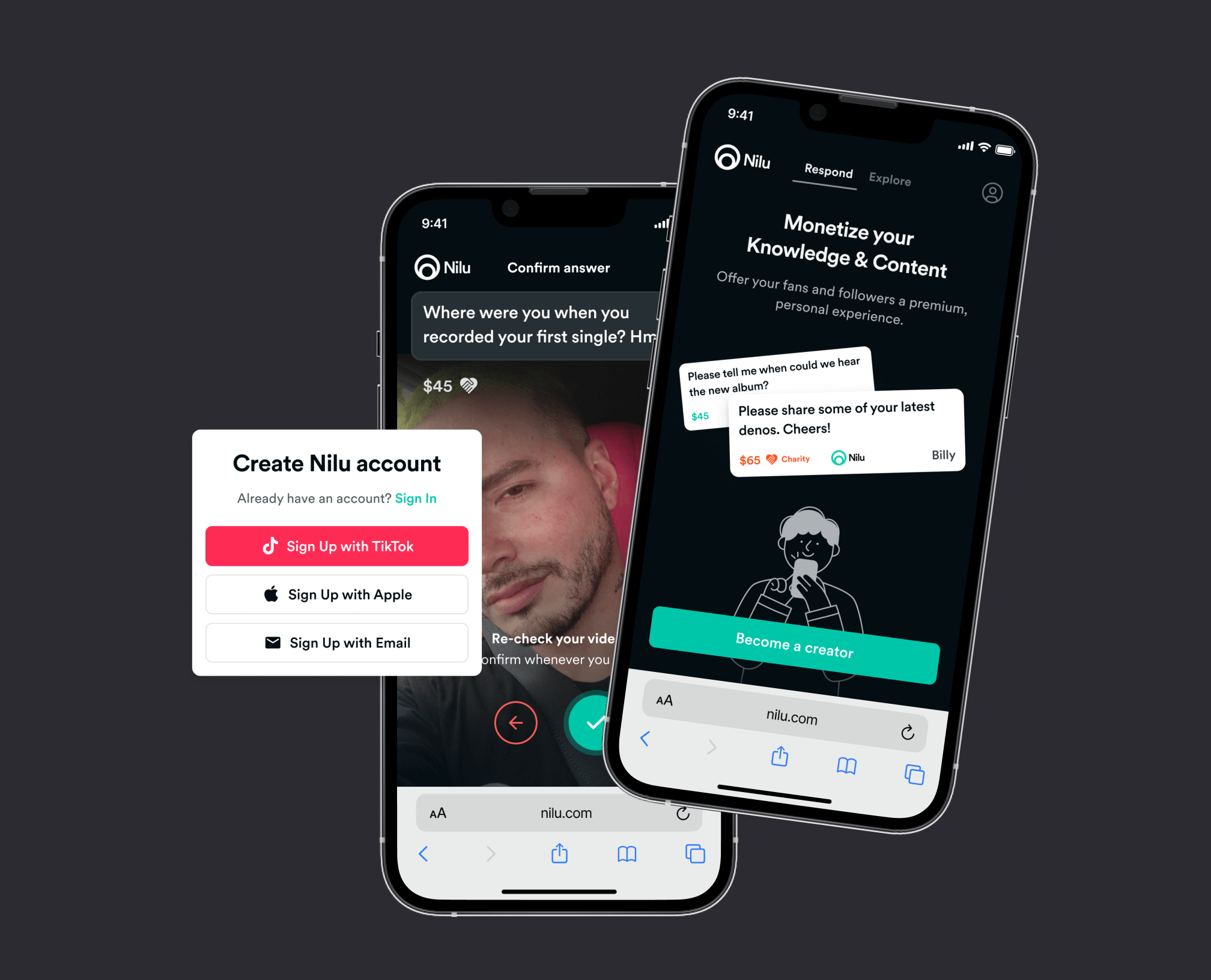 ROLE #2
creator
Nilu offers creators a new way to monetize their following and earn income from their fans.
Creators are setting a minimum price per each response that can be increased by the fans themselves.
The video responses have to be 15-60 seconds.
Fans can put a higher price to move their question to the front of the line.
The price can be changed anytime in the profile.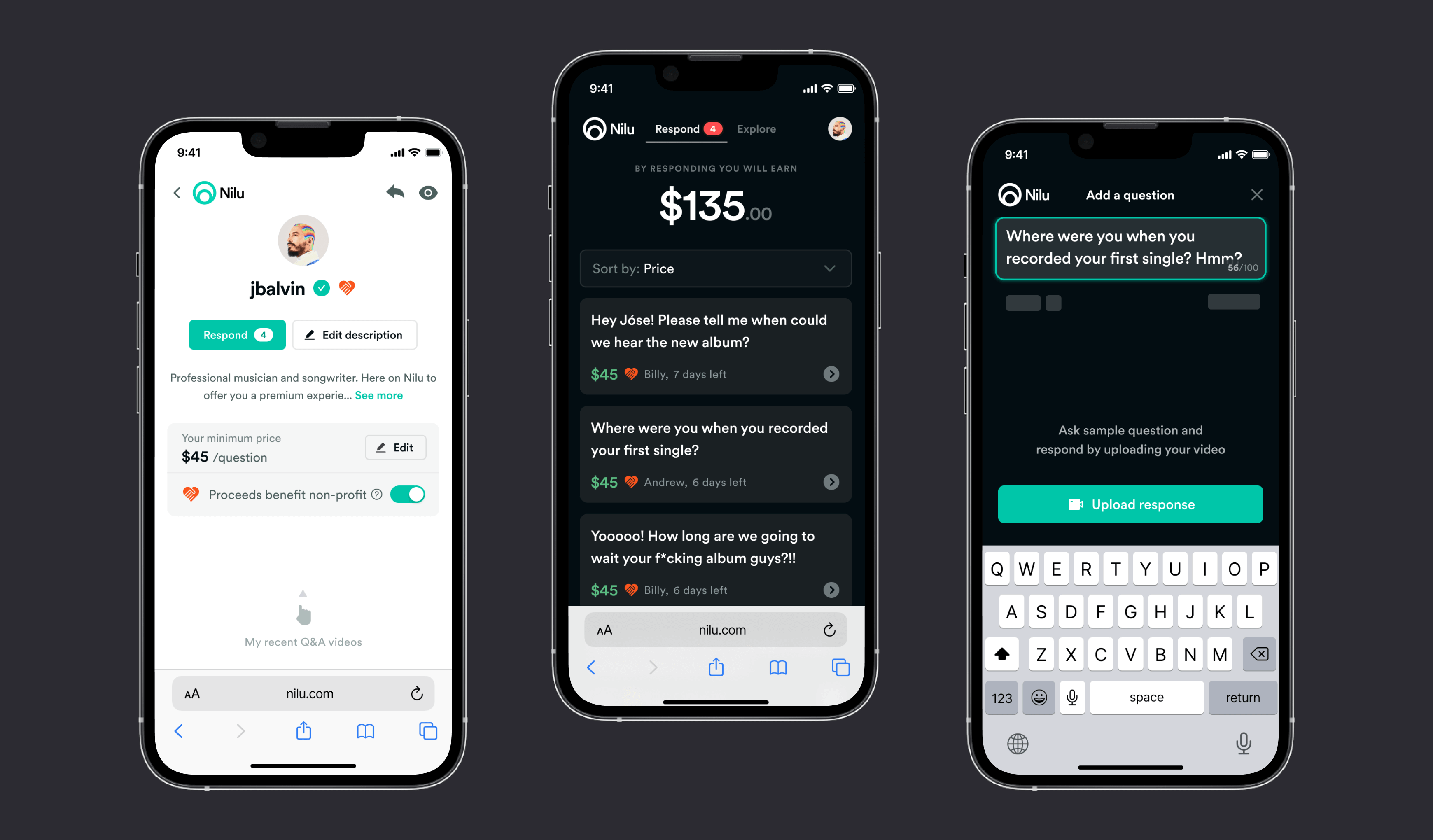 Node JS
Next JS
Typescript
Redux
Stripe
Sequelize
Postgre SQL
Formik
Results
The Nilu is using the well-known video-sharing pattern that is familiar to users (like the TikTok platform).
This is not only activating association in users' short-term memory but also builds trust. The interface is presented in a very simple way, requiring a little mental effort to complete the task. The onboarding is extremely easy and quick.

We at Devima Solutions are proud to have contributed to Nilu's successful journey and look forward to any future projects they may have in mind.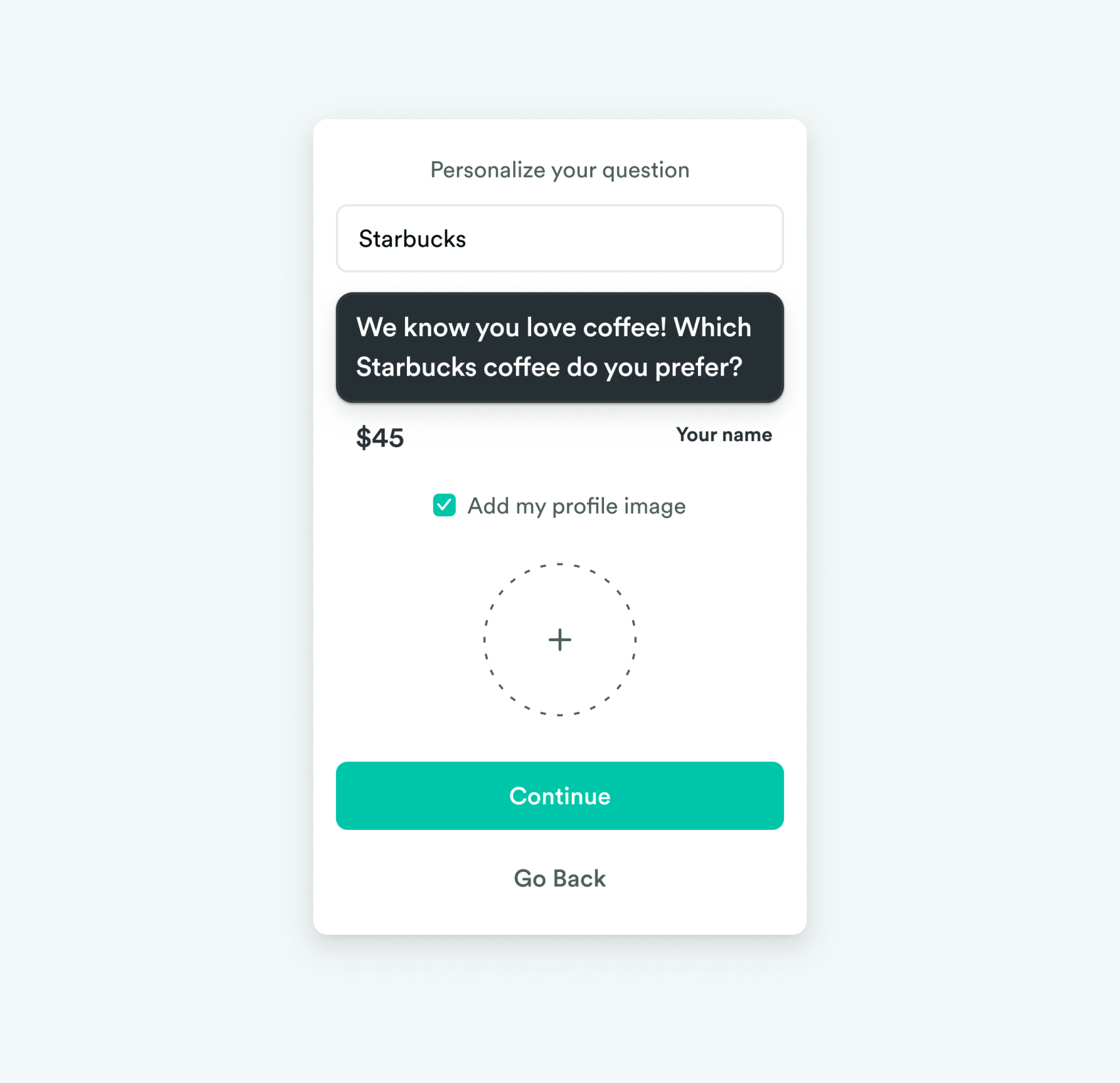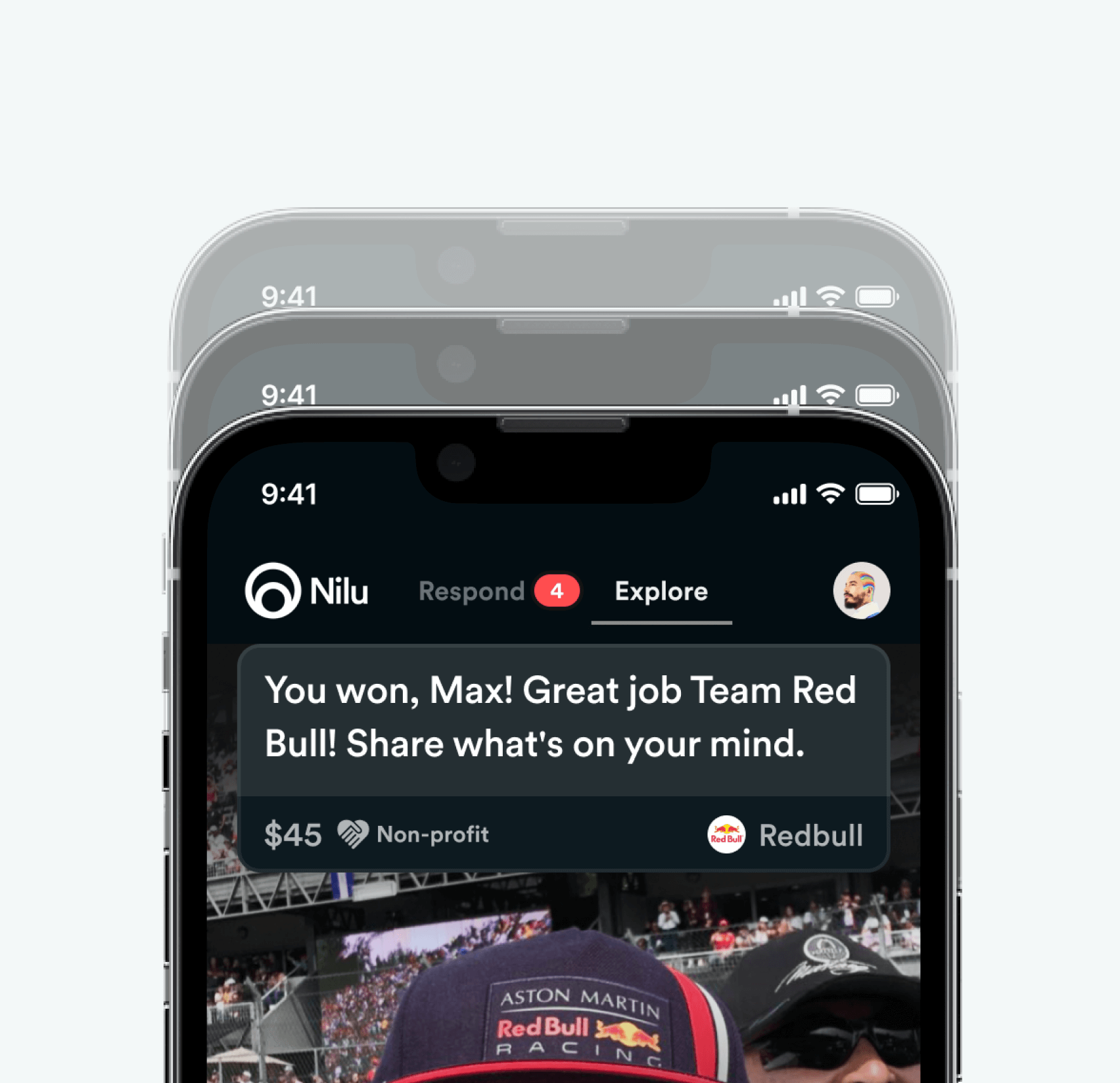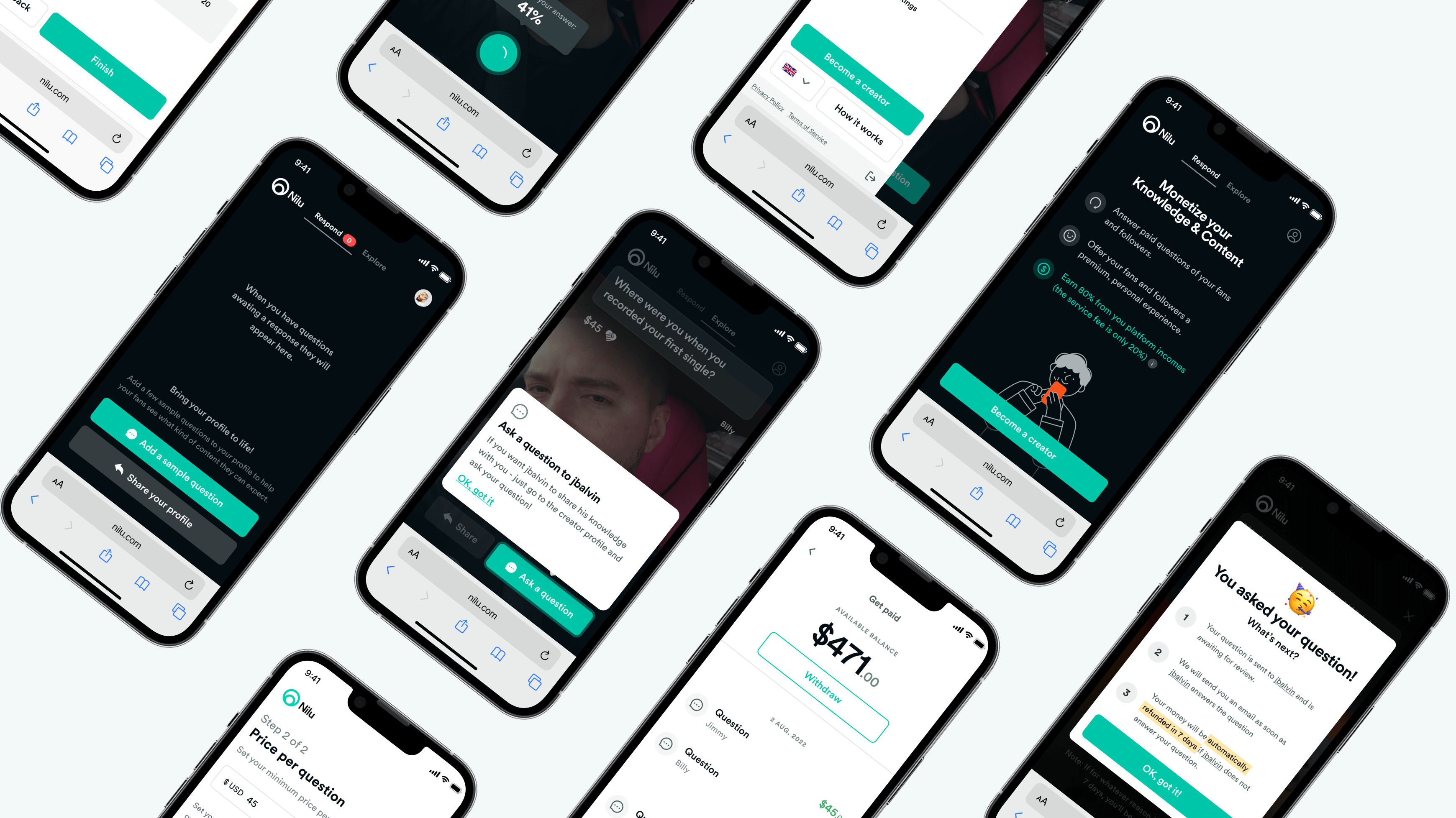 Devima Solutions has been the best partner I've ever worked with — I plan to work with them again.
I've had a great experience working with Devima Solutions and have been very happy with the project's results. They have been fast to understand my project's concept, and their engineering skills have been high-quality.
Devima Solutions has completed everything I asked for in a timely manner. They've been good at addressing my concerns and resolving problems.