Agile transformation and strategy implementation with OKR
210x
client
The platform for agile strategy and goals management that keeps track of your project, goals, work, and financial KPIs in real time.
client
The platform for agile strategy and goals management that keeps track of your project, goals, work, and financial KPIs in real time.
about the project
210x is an AI-supported all-in-one OKR software. It is a powerful project management tool that helps individuals and teams stay organized, collaborate effectively, and track progress toward their goals.
The software helps teams to work collaboratively and regularly on their OKRs. The ability to update OKRs weekly via MS Teams and Slack ensures a high level of productivity and focused work.
Services
UI Design
UX Design
Front end Development
Back end Development
Third-party Integration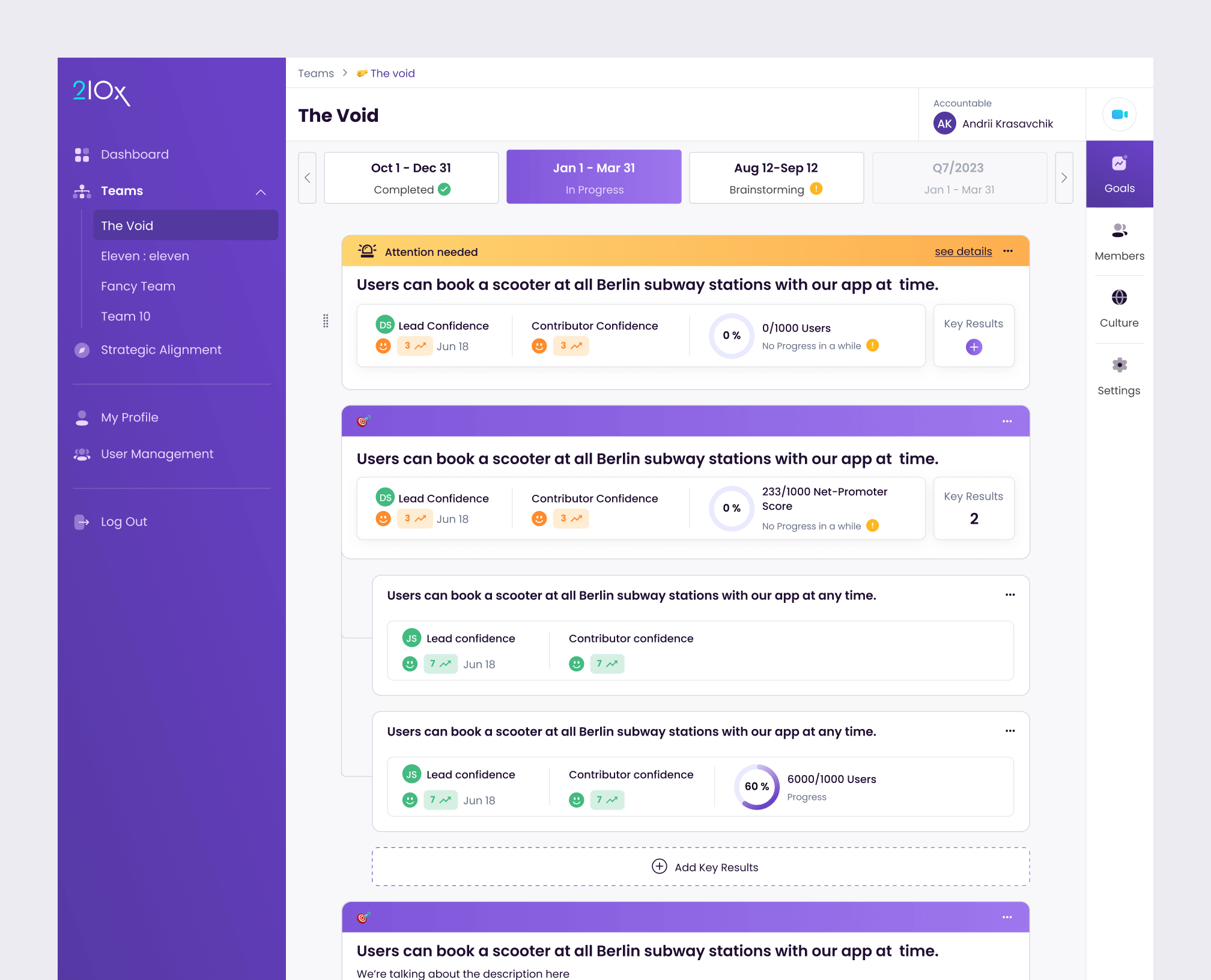 TEAM OVERVIEW
210x provides a centralized platform for organizing and tracking work. A company can have several teams. Team overview offers a visual interface where users can create goals, break them down into smaller tasks, set lead confidence representatives and assign those goals to team members, set deadlines, and track progress. The tasks can be further organized into sections or categories to provide structure and clarity.
In this way, the accountability of the company can easily spot the lack of confidence within a team level or a specific goal.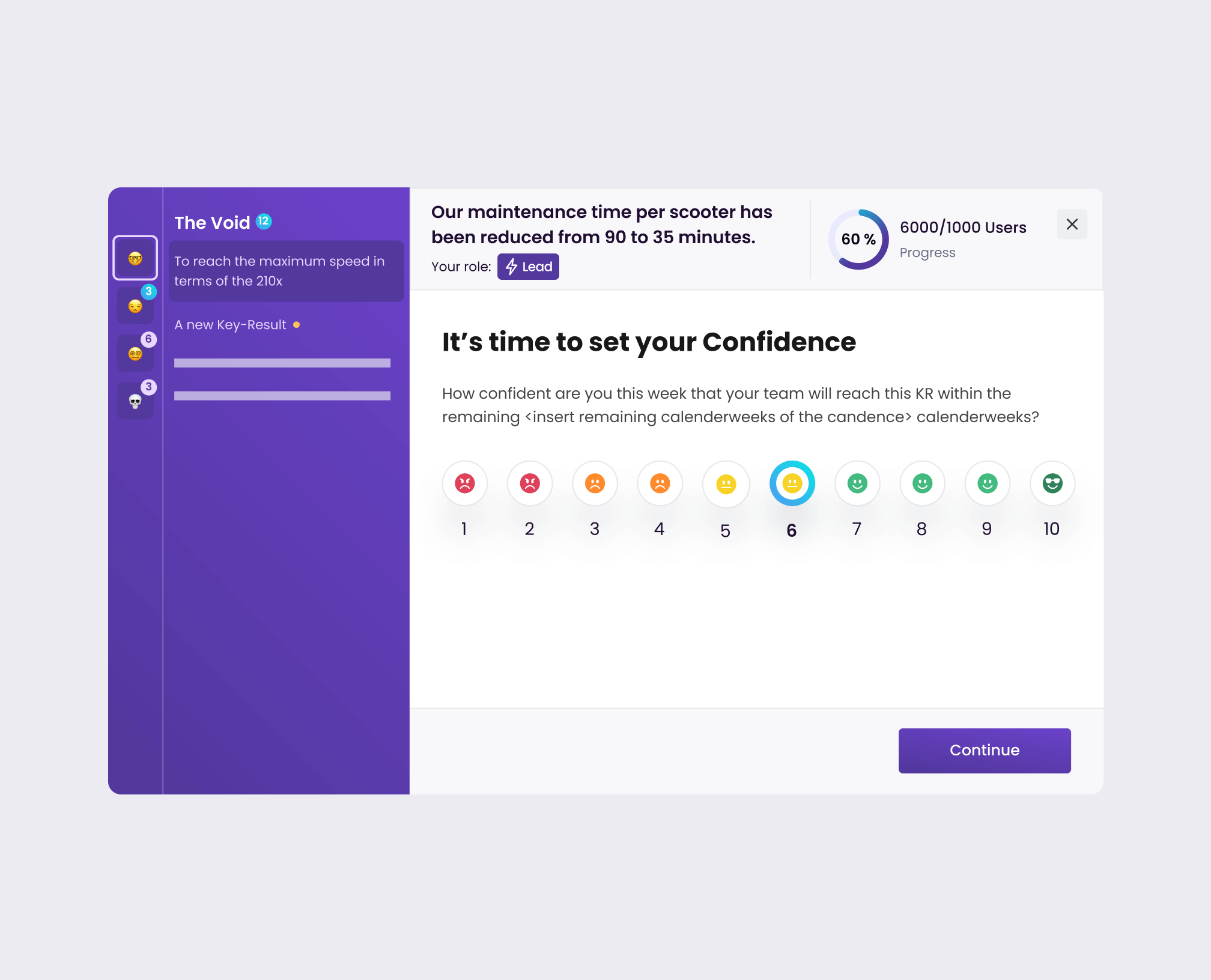 GOAL OVERVIEW
When it's hard to impartially measure the outcome that indicates progress toward the objective, the platform enables users to define specific, measurable, and time-bound key results that help track performance and provide clarity on what success looks like. With confidence level distribution, metric success statistics, and comments, the general picture is not that vague anymore.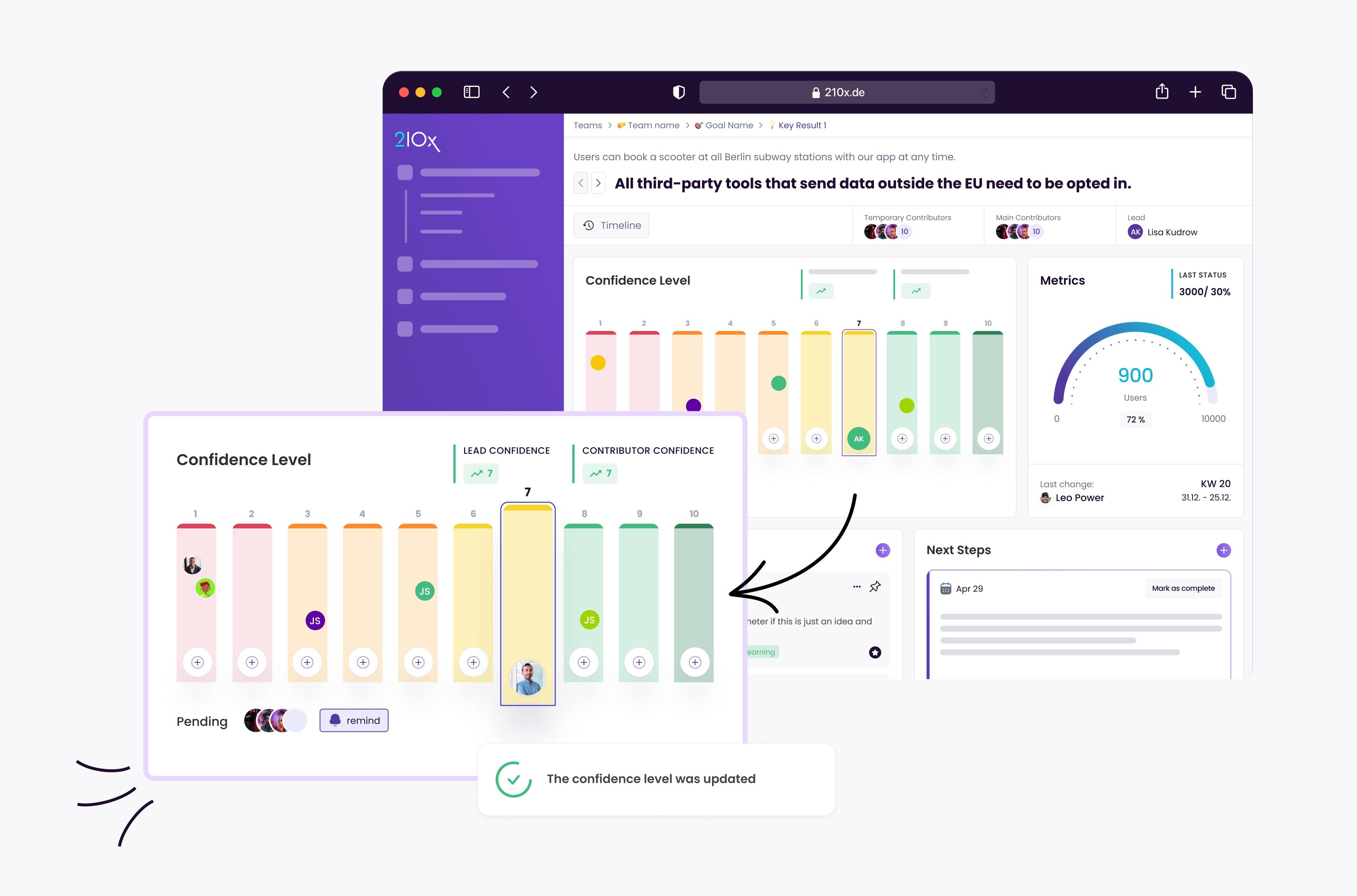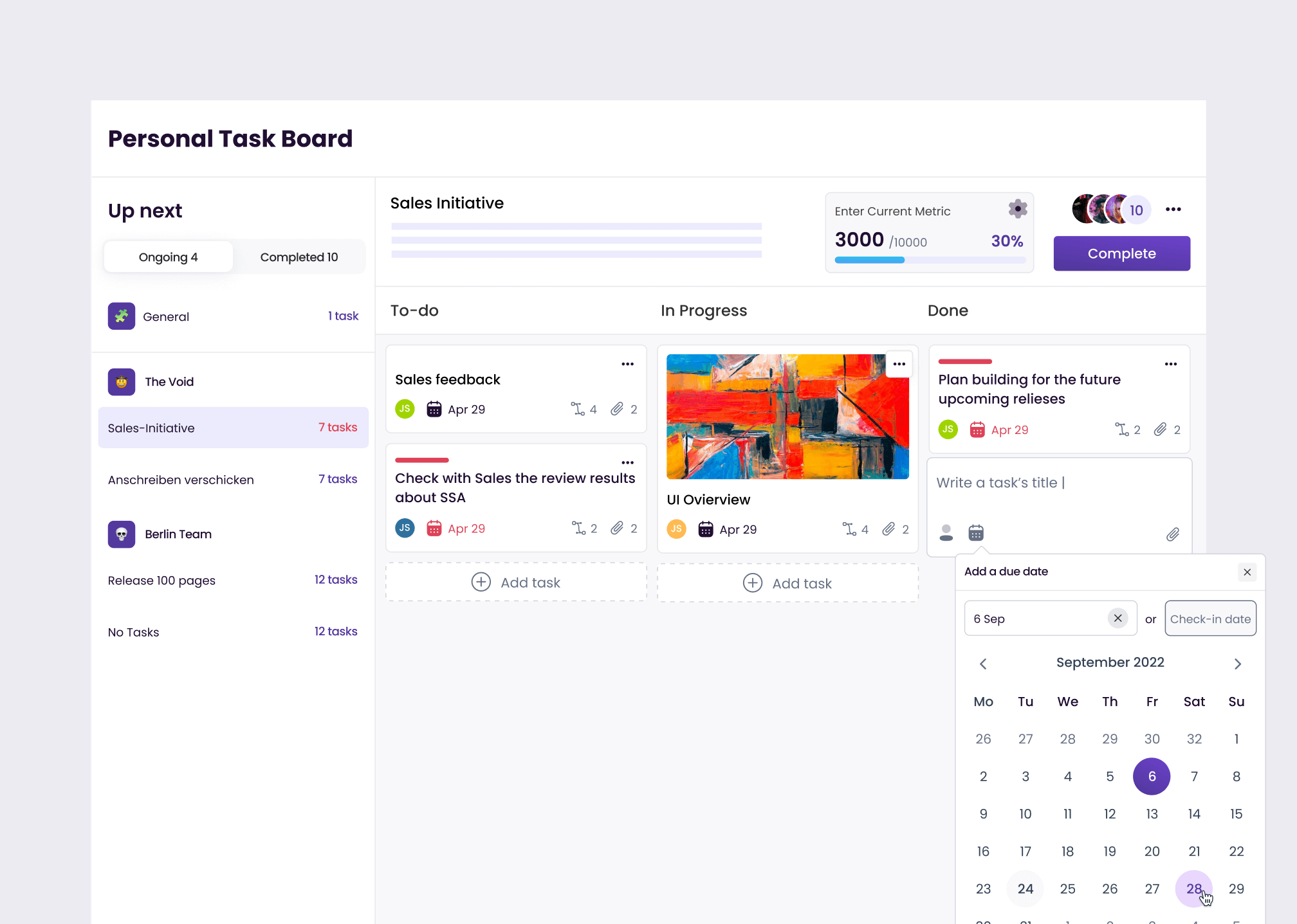 MANAGEMENT
Personal task board
The personal task board is a separate place that allows individuals to manage their own tasks and responsibilities related to their assigned objectives and key results. It provides a dedicated space for individuals to organize, prioritize, and track their tasks in the context of their OKRs.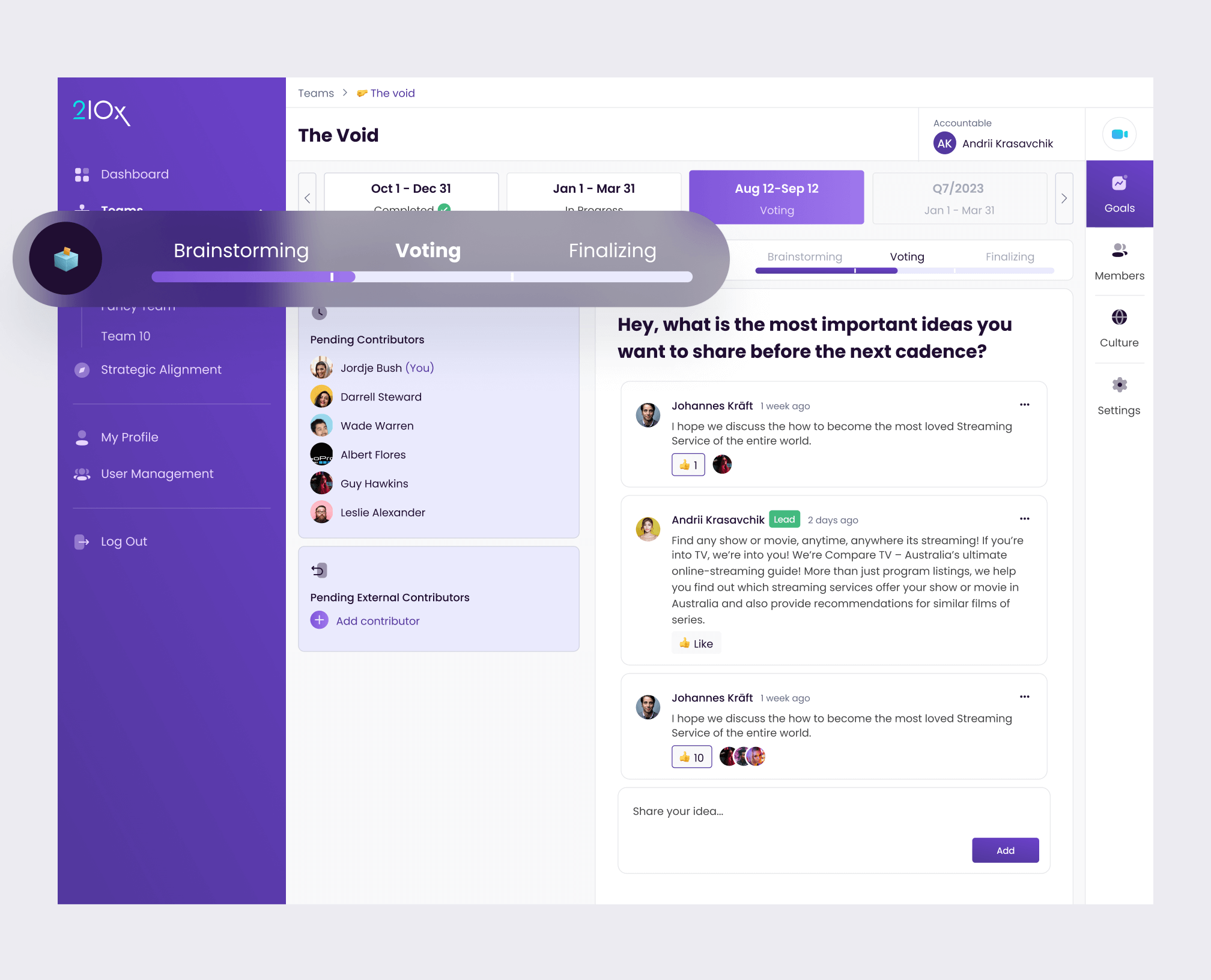 PLANNING PHASE
collaborative AI OKR software
OKR platform includes features that facilitate collaboration and communication among team members. Users can comment, share updates, and collaborate on specific objectives or key results, fostering a transparent and collaborative work environment.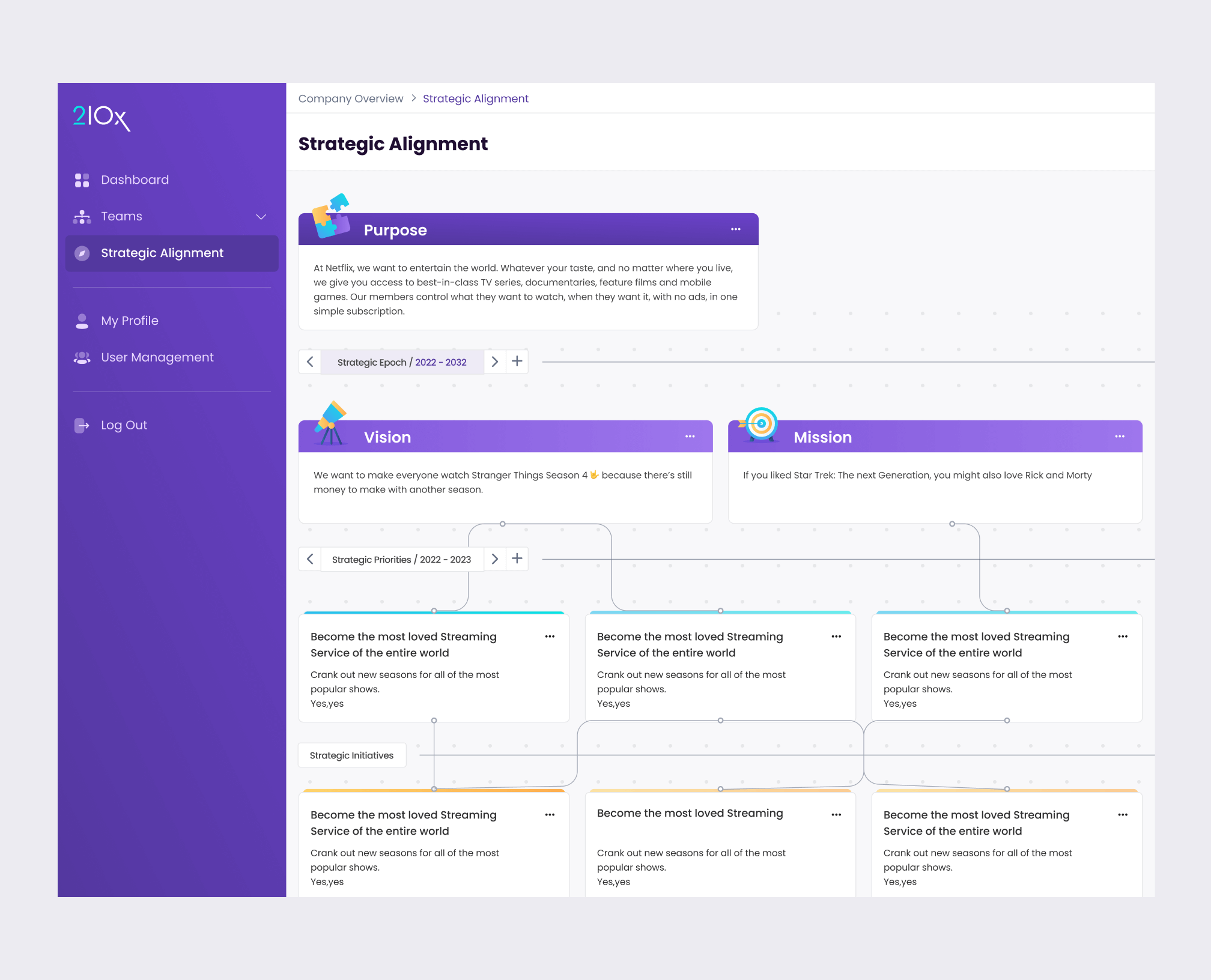 STRATEGIC PHASE
strategic alignment
At the top level, the platform allows users to define high-level objectives that align with the organization's overall goals and strategies. A tree-structured interface shows the objectives which are typically qualitative statements that describe what the team or individual wants to achieve.
PHP
Symfony
JavaScript
Vue3
Bootstrap
Pinia
Sass
Docker
OVERVIEW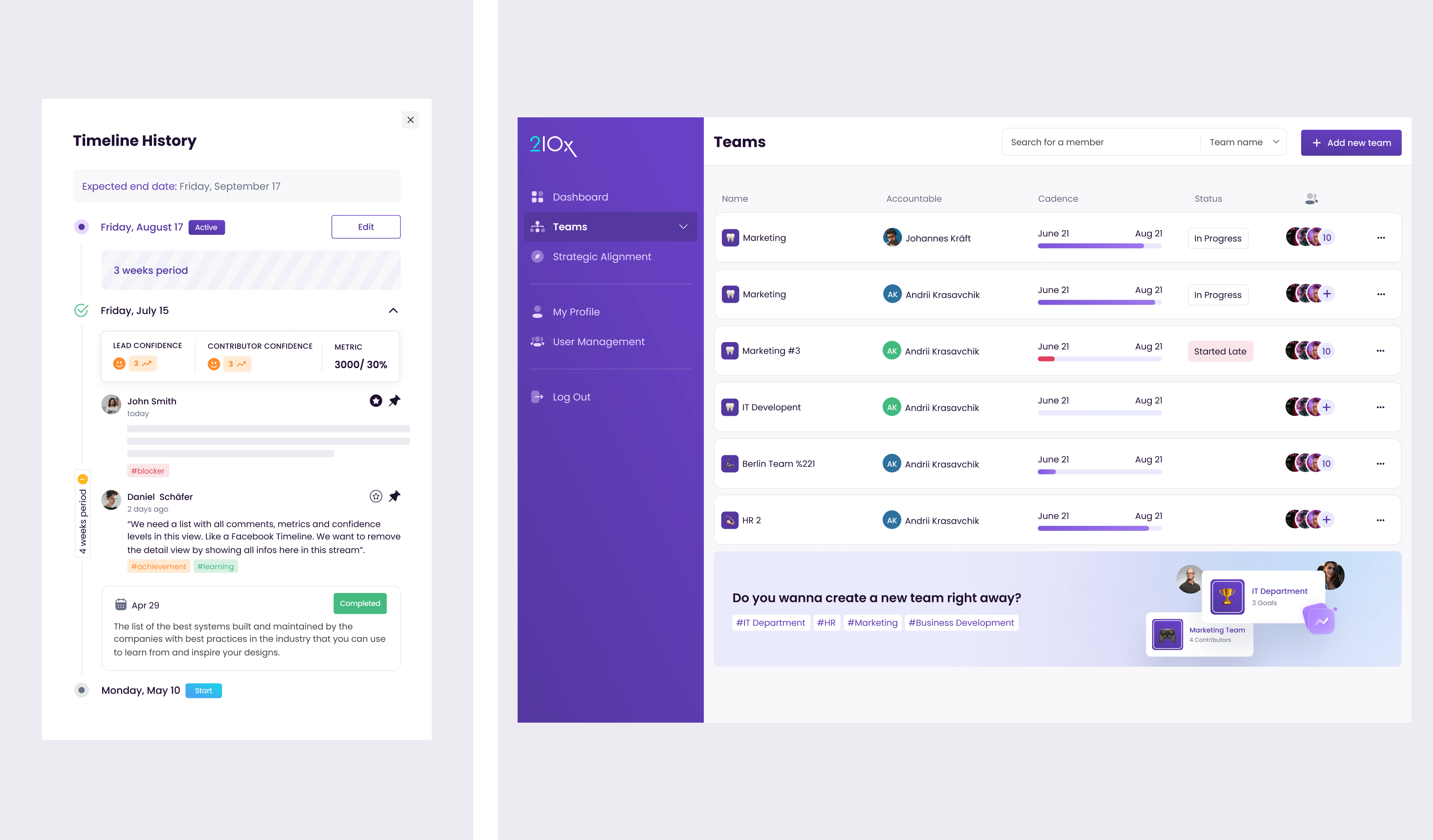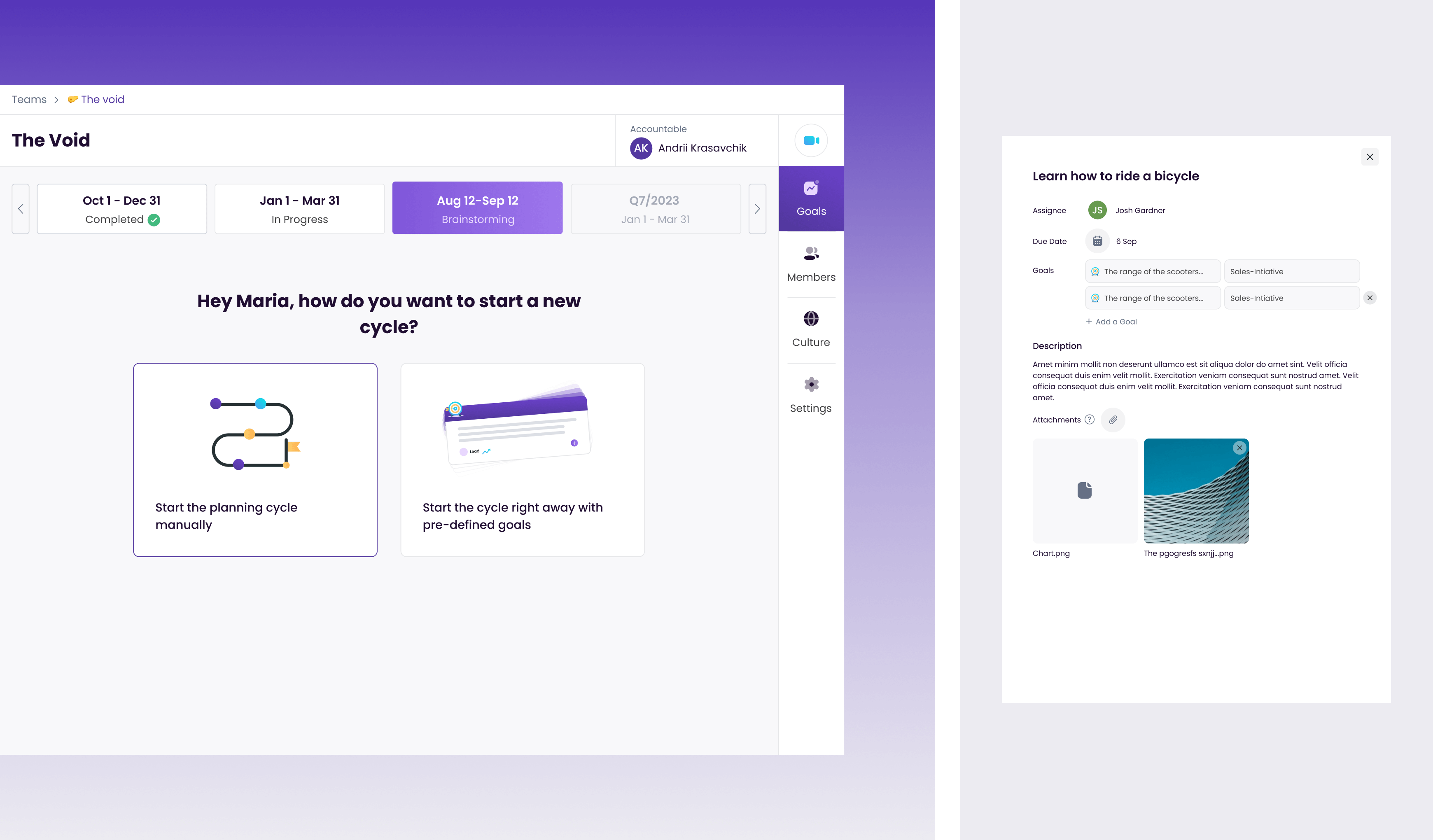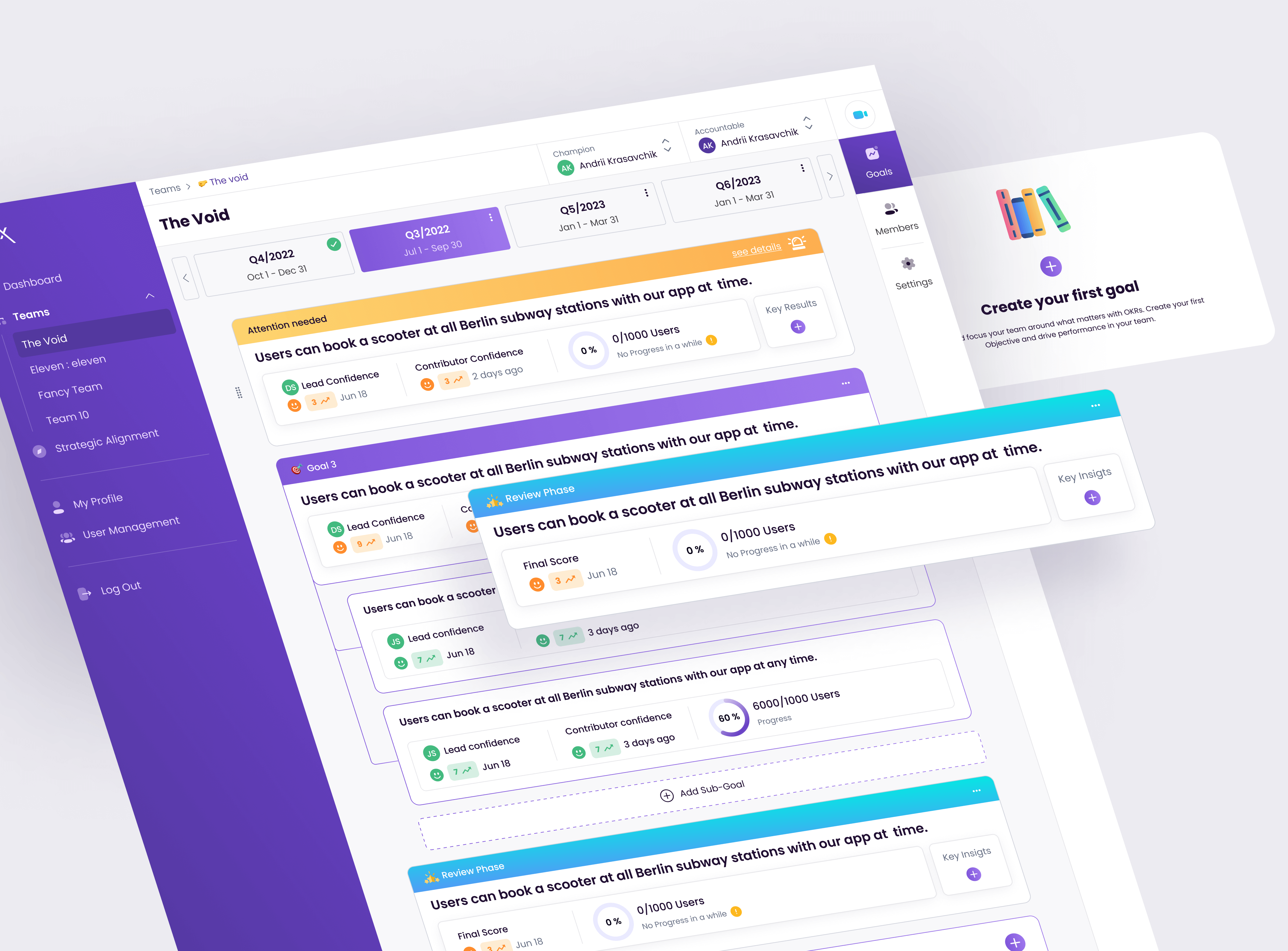 Devima Solutions is very knowledgeable and uses that knowledge to improve our product. Our team are impressed with Devima Solutions' development output and delivery speed. We appreciate having a partner that can match our pacing. We manage the project using our software product, which has sped up project iteration time, and communicates with Devima Solutions via Slack.