SYLVA — an integrated learning and assessment platform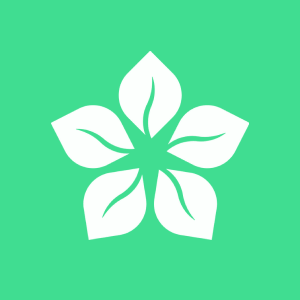 SYLVA
client
Located in Zürich, Switzerland.
client
Located in Zürich, Switzerland.
about the project
SYLVA is an integrated learning and assessment platform with intelligent automated grading and interactivity for student engagement. The auto-grading is conducted in real-time and on a large scale, saving educators an immense amount of time without the stress of manually grading.
Services
Front end Development
Maintenance
March 2021 - ongoing
Timeline
Switzerland
Client Location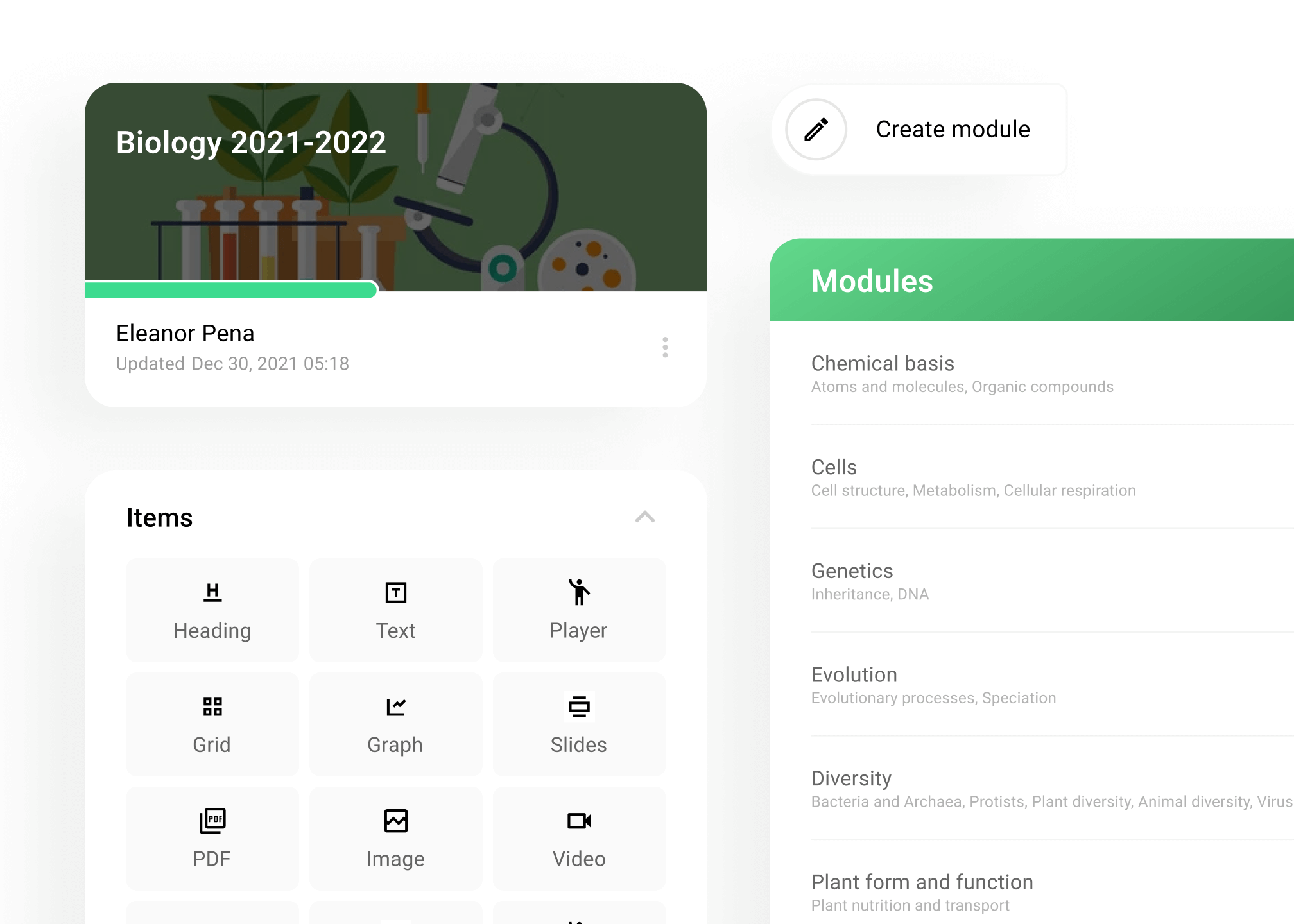 ROLE #1
Teacher
Each teacher has access to the general dashboard of his course where he can view the general statistics of his students' results. The main function of a teacher is to create units, surveys, tests, exams and even games to better absorb information. It is good that he also has the opportunity to structure the course, divide it into separate modules and track the results.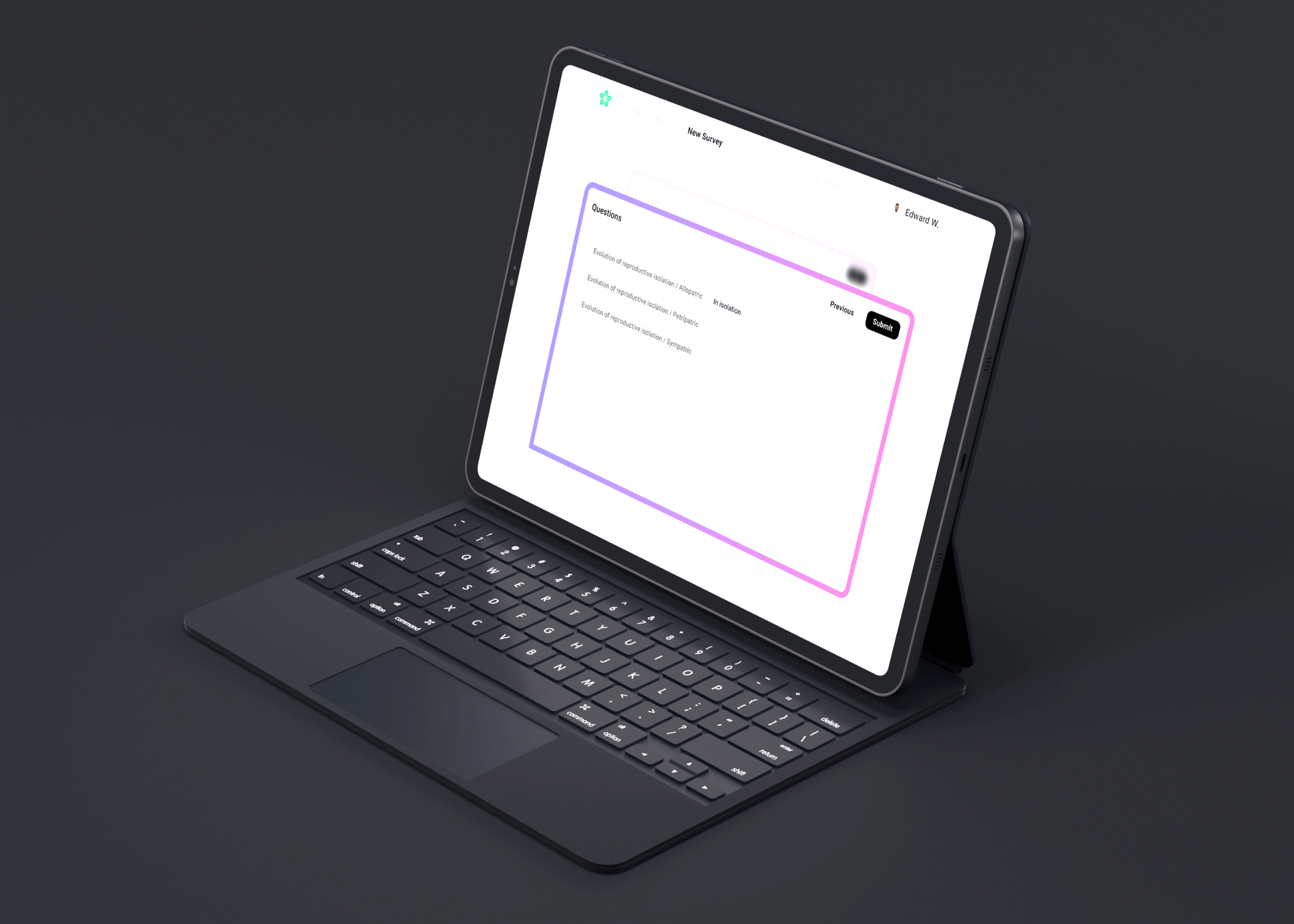 ROLE #2
Student
The main functionality of the student is to join various courses, to learn new materials in the order created by the teacher. And also pass exams. An interesting feature is the game mode, in which students can combine the useful with the pleasant, learning important information while playing a game together.
NOTE: Creating a module and testing it
Quasar
Firebase
D3.js
Vue.js
HTML
CSS
JavaScript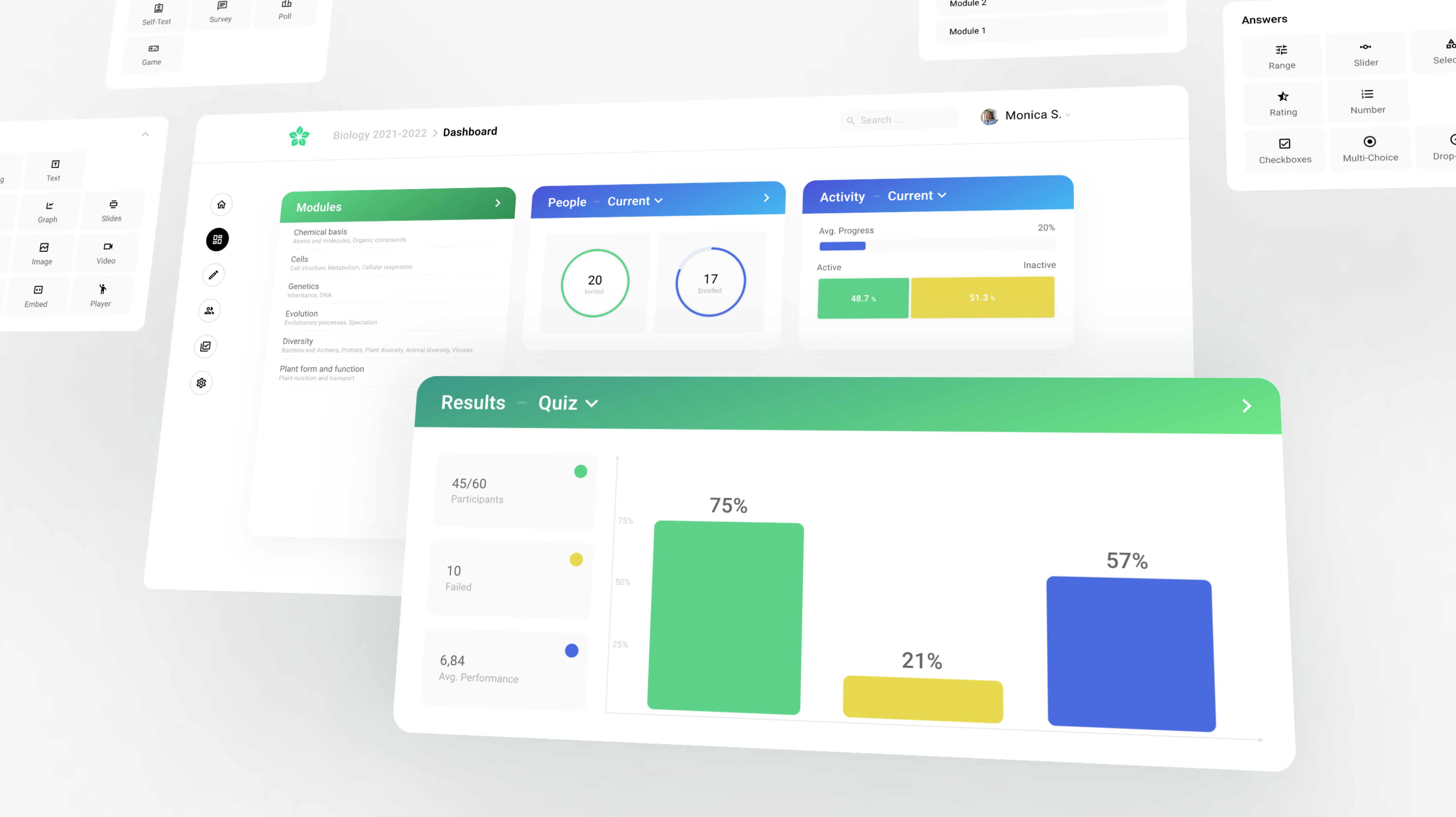 The app has yet to be launched, but the general feedback on it was positive. Devima Solutions managed tasks efficiently through Asana and communicated through Slack regularly. They had an in-depth understanding of the project and were commended for their flexibility and punctuality.